RFEC Lunch Bunch- Mondays AND Wednesdays
March 1, 2021 - May 19, 2021, 12:00 pm - 1:30 pm
Add to iCal | Add to Google Calendar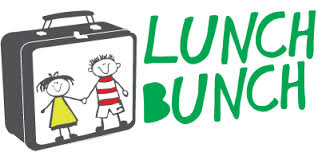 Join RFEC as we get together for food and fun!
Beginning Monday, March 1, 2021, we will be offering Lunch Bunch as an extended option on Mondays and Wednesdays. Lunch Bunch is from 12:00-1:30 pm and provides an opportunity for your child to eat lunch at school and socialize and play a little longer with their friends.
You will need to provide a dairy lunch for your child. Cold lunches should contain an ice pack to keep them cold and warm lunches should contain a thermos. We are unable to refrigerate or warm lunches for your child.
Please note there will be NO Lunch Bunch on March 29th, March 31st, or May 17th.
RSVP for This Event