October Daily In-Person Learning Classes for 3's and Pre-K
October 12, 2020 - October 30, 2020, 9:00 am - 12:00 pm
Rose Family Early Childhood Education Center
14200 Lamar Ave
Overland Park, KS 66223
Add to iCal | Add to Google Calendar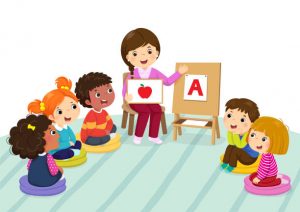 Join us Monday- Friday as we begin our slow opening classes. We will have daily temperature checks to ensure your child's safety and will limit classes to 10 children utilizing social distancing. Children will be required to wear masks inside and teachers will wear masks the whole morning.
IMPORTANT: Please make sure you only click the "RSVP Now" button once!
RSVP for This Event
Bookings are closed for this event.
Map Unavailable