Mishloach Manot
February 22, 2021 - February 23, 2021, 12:00 am
Add to iCal | Add to Google Calendar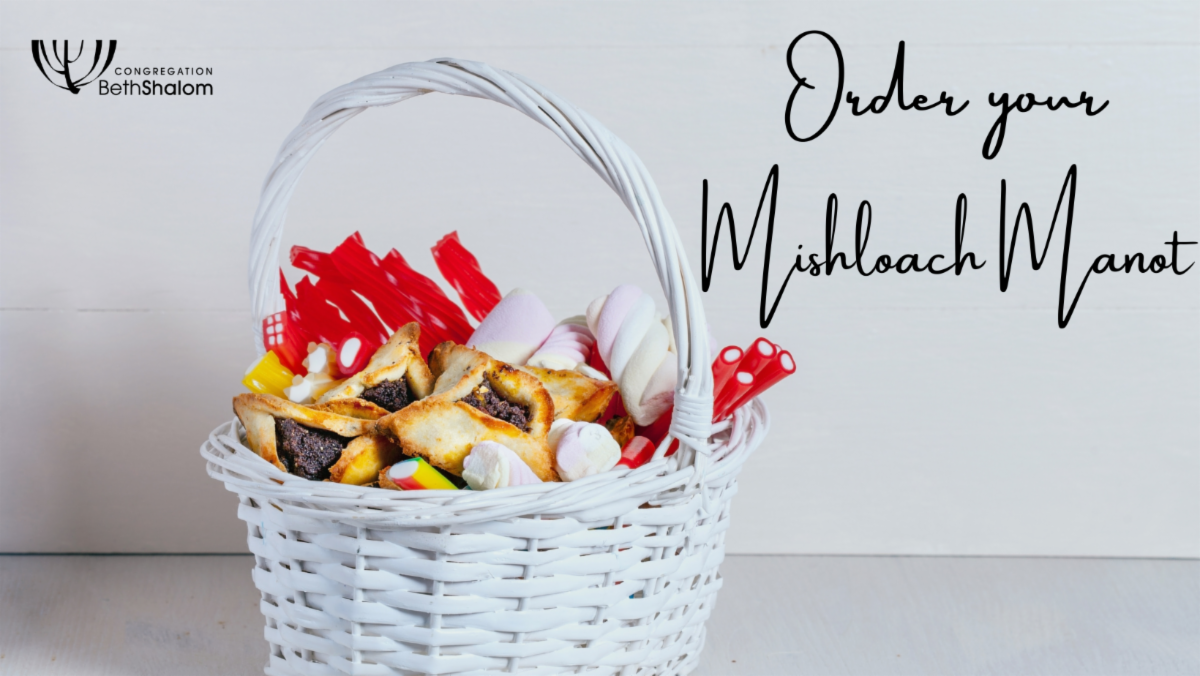 Mishloach Manot 2021
One of the mitzvot of Purim is to give bags of delicious treats to friends and neighbors. This is called mishloach manot. We have created a way for our community to fulfill this mitzvah together – even during the pandemic! At the same time, Beth Shalom will benefit from your generosity. Each family will only receive one basket, but will receive a list of all those who sent them a basket! These baskets will be movie theatre-themed and you are welcome to use them at the Purim at the Drive-in Megillah Reading on Thursday night, February 25!
You should have received an email explaining how to order your mishloach manot with a personalized login ID and password. There will be a list of all of our congregants. We recommend you look through the list as a family and talk about the mitzvah of mishloach manot. This can help build excitement for coming to the drive-in to complete another mitzvah of Purim – hearing the megillah being read!
The bags will be filled with yummy goodies that can be picked up at Beth Shalom on Monday, February 22 or Tuesday, February 23. If you are unable to drive, please contact Stefanie to arrange for delivery.
Click HERE to find a flyer explaining how to purchase extra bags for non-Beth Shalom friends and family that you will be responsible for delivering.
If you have not received your Mishloach Manot email or if you have any questions, please contact Stefanie at swilliams@bethshalomkc.org. As always, thank you for your continued support.