March-May MWF In-Person Learning Classes for Threes and Pre-K
March 1, 2021 - May 21, 2021, 9:00 am - 12:00 pm
Rose Family Early Childhood Education Center
14200 Lamar Ave
Overland Park, KS 66223
Add to iCal | Add to Google Calendar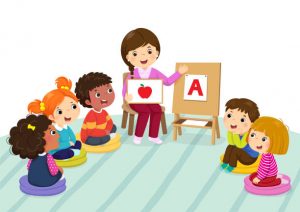 Join us Mondays, Wednesdays, and Fridays as we have fun and learn together in person. We will follow strict Covid protocols to keep our children safe!
Please note the will be no classes on March 26th- April 2nd in honor of Passover or May 17th-18th in honor of Shavuot.
IMPORTANT: Please make sure you only click the "RSVP Now" button once!
RSVP for This Event
Map Unavailable