Jews and Non-Jews: Responsibilities, Relationships and Realities
December 10, 2020, 3:00 pm - 4:30 pm
Add to iCal | Add to Google Calendar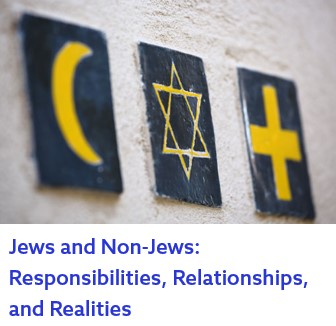 Join Rabbi David Glickman as he teaches Jews and Non-Jews: Responsibilities, Relationships and Realities, a course for the Florence Melton School of Adult Jewish Learning.
The class meets on Thursdays at 3 pm starting November 12, 2020 for 4 weeks.
Here is a little insight into the class:
• What are the relationships that have been forged between Jews and Non-Jews?
• What responsibilities exist between them?
• Ultimately, what are the realities that actually occur?
Explore these questions and more in this discovery course.
If you would like to join me or to learn more about this fascinating class, click HERE.