Gesher Families Yoga
September 16, 2020, 5:00 pm - 6:00 pm
Add to iCal | Add to Google Calendar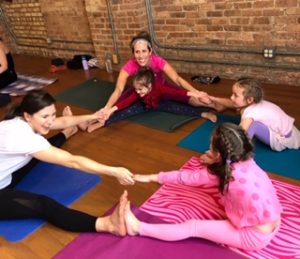 Join us in an All Families Yoga Class taught by Yoga Instructor Lauryn Glass. Materials needed are yoga mats or towels. This program is designed for all age groups as it is a beginners yoga lesson. Lauryn will guide your family through deep breathing, stretching, and various yoga poses to wind down our bodies and re-energize our souls.
Click HERE to register and access the ZOOM Link.
For more information, please contact Becca Levine or visit this website.