ELUL Institute 2019 / 5779 – 2nd in a 3-part series
September 11, 2019, 7:30 pm - 9:00 pm
Congregation Beth Shalom
14200 Lamar
Overland Park, KS 66223
Add to iCal | Add to Google Calendar

Return * Pray * Give
Tech and Tefillah: Prayer and Devotion in the Digital Age
Rabbanit Sara Wolkenfeld
Director of Education, Sefaria.org
Sefaria.org is one of the most important Jewish research tools in the history of the Jewish people. This website has the most extensive collection of classical Jewish texts, often available with English translation, online and free. This evening's topic will be Tech and Tefillah: Prayer and Devotion in the Digital Age.
Co-sponsored by BIAV. We invited sister congregations to join us for these evenings so that our learning will be richer, and we can form new connections with others in our Jewish community as we enter the new year.
Coffee and sweets with be served. There is no charge for this 3-part series. Open to all.
An invitation from Rabbi David Glickman: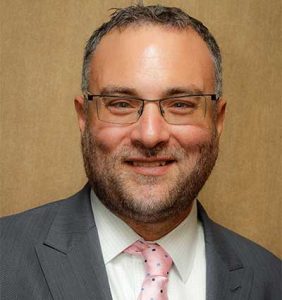 Shalom my friends,
I am excited to invite you to learn and grow with us on three Wednesday evenings of learning: September 4th, September 11th, and September 18th at 7:30 pm. There is no cost for these talks and they are open to all. These evenings are not limited to Congregation Beth Shalom members; we encourage you to invite friends and family members from the entire community to join us for this inspiring learning.
The Hebrew month before Rosh HaShanah is the month of Elul. It is a month of joyful anticipation for renewal. In celebration of Elul, we are having three outstanding Jewish teachers come to our community. These are all top-tier educators that we are privileged to have at our synagogue. In our High Holidays prayers each year we say focus on the centrality of Teshuvah(repentance), Tefillah (prayer), and Tzedakah (charity).
If you have any questions, please contact me directly at dglickman@bethshalomkc.org.
RSVP for This Event
Bookings are closed for this event.
Map Unavailable